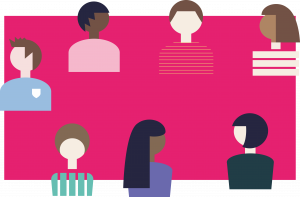 Providing support and challenge to headteachers and a school's leadership team is one of a governor's key roles. For some people, finding the balance between the two can be the hardest part of the job.  
To 'provide challenge' can conjure up visions of confrontation and discomfort. In a governance sense, challenging the headteacher simply means asking questions to make sure a decision has been well thought-through, and holding them to account. It doesn't mean challenging them on a personal level – it's always about what they're doing in the role.  
Headteachers therefore need governors to challenge them by asking those hard questions, as much as they need their support. It helps them to know that their decisions are the right ones.  
This is especially important at the moment, as headteachers grapple with new guidance, remote learning for most pupils and remote teaching for some teachers, while working to keep everyone in the school community safe.  
Having overly challenging governors at the moment could hinder a head's ability to move quickly. Throughout the pandemic, headteachers have had to make decisions with little notice. Governance during Coronavirus has become more about supporting headteachers to make the right decisions in a fast-moving situation.  
What does challenging the headteacher look like?  
Providing challenge as a governor means asking probing questions. It doesn't mean giving unnecessary or unhelpful criticism – it's about getting to the root of the problem and working together to find a solution.  
What does supporting the headteacher look like? 
In a similar vein, supporting the headteacher doesn't mean blindly supporting anything and everything that they suggest. Instead, governors should support them to succeed by listening to the answers to questions rather than seeing it as 'job done' once the question has been asked.  
Headteachers are the experts in their field, but they won't always be the experts on things outside of their remit, like finance and law. Governors can support the headteacher in areas such as these, using their professional knowledge to benefit the school. However, supporting the headteacher effectively includes respecting their expertise and trusting their judgement, when backed up with evidence.  
Why is it important to find the balance of support and challenge?  
Headteachers rely on their governing board to make sure strategic decisions are robust and aren't a result of group-think.  
However, during the pandemic while heads are likely working long hours in uncertain situations, boards must provide the support the headteacher needs. During particularly stressful times, such as planning the opening of schools to all pupils, this could involve making sure the board isn't asking for anything unnecessary. Now is not the time to be adding to workloads – instead, consider the KISS method – "Keep, Improve, Start, Stop" – to analyse what changes need to occur. Make sure that if you're asking more in one area, less is demanded elsewhere. 
Listen to our recent webinar about balancing support and challenge during the pandemic. 
The Key has more examples of how supporting and challenging the headteacher works in practice. Every governor we place receives 12 months free access to The Key.