Editor's note: this article is longer than our usual posts but we wanted to include a diverse set of opinions and perspectives on the concept.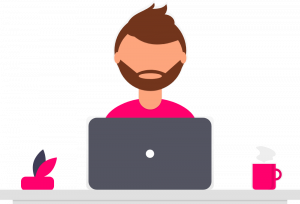 Remote governance, or flexi-governance, is a model of school governance that allows for at least a minority of board members to attend meetings remotely. There's no expectation that they will visit the school regularly, if ever – remote governance relies on the understanding that governors won't provide physical presence or oversight.
Different schools will have different approaches to managing this, but remote governance allows for schools to benefit from skills and/or experience that they may not otherwise be able to recruit locally. In the past, many schools may not have been keen on having remote governors as part of their board, particularly if they hadn't historically struggled to recruit capable volunteers local to the area. But the impact of COVID-19 on standard business practices and access to schools has caused us to question what is actually required from governors.
Burlish Park Primary School, part of The Rivers Church of England Academy Trust, has had difficulty finding a suitable calibre governor locally. They decided to explore recruiting a remote governor, partly as one of the other governors from the Trust was already acting in that capacity without issue. They were subsequently joined by London-based Deutsche Bank employee Mark Storm. Mark explained the appeal of the model to him as a volunteer:
'The experience of living in different parts of this increasingly diverse country is now very different…sharing these experiences across the country is now so much more valuable. We should make the most of new technology which enables the full benefits of this cognitive diversity.'
Kate Brunt, CEO of The Rivers CoE Academy Trust, has already seen the benefits remote governance can bring:
'(We have had) a number of different types of flexible governors…the two members that also sit on other schools' boards within the Trust have been extremely useful and have taken on a lead area of the curriculum (as well as meeting) with staff remotely.'
There are various ways schools can design their own remote governance model. For volunteers, as Mark describes, these should result in, 'less physical effort required to attend meetings, meaning you have more mental energy to focus on ways to improve the school. This mix of in-person and remote work is a much better use of governor time as well as preserving essential in-person relationships.'
Remote governance does come with challenges. Both volunteers and schools should be aware of these and manage their expectations and plans accordingly. Mark says:
'The main challenge is structural – making sure the remote governors feel included in decision making and they are looped into important conversations. Bilateral discussions with other governors, the headteacher, and other stakeholders helps them remember to keep the remote governor in mind and make the most of their skills, abilities, and willingness to assist.' Despite these difficulties, Mark would encourage schools to start advertising remote governor roles. 'You'll see a much more diverse range of candidates with unique skillsets and backgrounds who can help your school with specific challenges – be it HR, finance, legal, tech, or other.'
As CEO of a large MAT, Kate sees the benefits of remote governance.
'It's great that there is a new set of eyes, overseeing the school, offering their expertise and coming to it from a naïve viewpoint and not from a territorial one." Her advice to volunteers considering a remote governance role or schools adjusting their model to include remote governance – 'give it a go!'
Leo Sutton, a consultant with Deloitte in London, is a governor with St. Leonards Academy and The Hastings Academy. Both schools are part of the University of Brighton Academies Trust and located in Hastings – and their boards have been operating remotely for the best part of a year. Leo admits that whilst he has been able to be largely effective, remote governance needs to be thought through and properly implemented to be successful.
'In general, I think I've been able to participate in meetings well, but in wider school life poorly. I'm lucky that I've become quite used to remote meetings in the past few months, so even though I was a new member I didn't feel left out. However, I do think that because I haven't been physically in the school, I've missed out on more informal conversations that would have been possible and would have been useful… it will be much more important to find other opportunities to build relationships with heads and other governors such as individual catch-ups outside of the formal meetings.'
Leo has particular advice for volunteers considering remote governance as an option:
'Focus on your strengths as a remote governor, such as challenging policy and reports and by asking useful questions. While you may not have much insight into the individual school there is no reason why you can't have just as good or better view of education more broadly than the rest of the board.'
Rose Durban is the chair of both boards Leo sits on, as well as two more within the Trust. The potential of remote governance has appealed to her too.
'I wanted to help support and challenge, on behalf of children and the community, a federation of two secondary schools who were each struggling for different reasons. Remote Governance (or) "Blended Governance", where, as chair I could connect with a wider group of members who are geographically spread to maximise our collective expertise and skills as well as make effective use of everyone's time…(appeared to be a solution).'
In Rose's view it's largely been successful:
'Remote governors miss some aspects of interpersonal interaction, for example, listening to student voice, actually meeting other members etc. But I think meetings have been more focused, better attended and have drawn on more evidenced and thoughtful ways that members have used to get to know the schools and their strengths and areas for development.'
Rose is confident that a blended approach is the future:
'I think it's important to not hark back to an 'as was' or 'as might have been' scenario, rather to accept that this is where we are, consider what we've gained, and wouldn't want to lose e.g. efficiency gains, and what we'll do differently…as a school, considering the experiences over the last year, what are you planning to keep, improve, start and stop?" Ultimately, she believes schools should lean into the change as, "You extend your reach to busy people who may have limited time available but huge experience and expertise to give.'
Sam Martin works for Lloyds Banking Group, in both London and Edinburgh, but is a governor for Outwood Academy Ormesby and Outwood Academy Normanby his hometown of Middlesbrough. He has also taken on the link governor roles for both Careers & Employability and also Mental Health & Wellbeing. Remote governances is appealing to him:
'It allows me to be more flexible in managing my time between volunteering as a governor and working my day job. Lloyds Banking Group is very supportive of my role as a governor, but being a remote governor means I don't have to travel from my base in Edinburgh to the schools in Middlesbrough. I can schedule school meetings around my work diary effectively, cutting out travel time.'
He does admit there are challenges to be negotiated, beginning with the approach and attitude of the school.
'The main challenge would be ensuring all stakeholders are on board with the adoption of technology. Working remotely can be a challenge at first for those not used to remote meetings. But, over the recent year we've all had to adapt. I feel it should be continued as a positive in a post-COVID world."
In terms of whether this is worthwhile or not he is emphatic that adopting remote governance is not only achievable but a net positive:
"I've found participating in meetings remotely to be just as valuable as in person. The school adopting Google Meets has allowed council meetings to continue and being remote means schedules are a lot more flexible when meeting separately with leaders for my link governor roles. There are lots of volunteers willing to spare their time to support your school and being open to those from outside your local area will help to bring diversity to your governing board, something high on the agenda right now.'
Schools and volunteers from across the country are beginning to realise the potential benefits of taking a blended approach to the composition of their board. They're making room for remote governors, believing that doing so will make a real impact on the efficacy of the board as a whole.
Find a remote governor for your board
We encourage governors and schools interested in adopting some form of blended governance to get in touch as we're working with boards to trial the concept.
We'll also be publishing updates and guidance based on these pilot programmes – so check this space for further information.