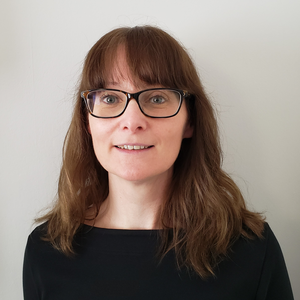 Meet Hannah Stolton, CEO of Governors for School, and chair of governors at a village primary school in Essex. Hannah talks about why she became a governor all those years ago, what's kept her in the role, and why others should consider volunteering as a governor.
The best thing about being a school governor is being involved in school life – there's nothing like it. You have that link with young people, you can see their potential, and you have the power to then help make a difference within education.
Education is so important to me and has always been part of my life in one way or another. My mum was a teacher, then I trained to be a teacher myself. I firmly believe that education touches everyone, whatever your background, and is an essential tool in changing lives.
This last year, while undoubtedly difficult, has been inspiring. The teachers have worked so hard and have gone above and beyond. To play a small part in that is really something and I'll always be proud of what they've achieved.
There are challenges that come with the role, and for me, the biggest one is keeping the dividing line, especially in a small school in your local community. As the safeguarding governor and for me as chair, you do find out about things you probably wouldn't otherwise. There are situations I know about involving individual children that haunt me – and to be completely honest, sometimes it does keep me up at night hoping they're alright. I'm not operational as a governor, we only get involved at a strategic level, but you do hear about what goes on which is the hardest thing. Living in a leafy village, it's easy to think everything's ok, but that's not always the case.
I always wanted to be a teacher and teaching made up the first part of my career. But it quickly took over my life completely – I couldn't separate myself from it and it got too much. I then started working in recruitment but kept my hand in education volunteering as an independent visitor for children. When my own children started school I applied to become a governor, and haven't looked back. During that time I had a career change and started working at Governors for Schools – pairing recruitment and governance, it couldn't have been more perfect for me.
The time commitment being a governor involves is very manageable – it's mainly preparing for and attending meetings, and doing learning walks. It's easy to fit around work, even more so now with many meetings remaining virtual. When I became chair I knew it would take up more of my time. Part of the reason I took on the role was to challenge myself as I wasn't feeling stretched at work; I felt like I'd stagnated and wasn't moving forward. Becoming chair definitely helped. It does take more time though, as I speak to the headteacher usually once a week and get involved with more areas.
With a good induction, I think new governors can make a positive, noticeable impact within 6-8 months. A lot of it depends on how well the chair sees the skills a governor brings. Knowing the background and skillset of governors helps make sure everyone is put to best use, making an impact in areas they already have experience in more quickly.
I may be biased, but I think the governor role is a great one and gives you the opportunity to have an impact on the future generations in your community. Education can have a huge effect on the whole population, so volunteering as a governor is a tangible way to improve the experience for children and young people. It's a challenge, but it's great to do something outside the remit of your day job, and get an insight into how a different sector works.
Ultimately, I'm a governor because I love it. It's inspirational speaking to school staff who dedicate their lives to the job, and it makes you so proud of what they do.