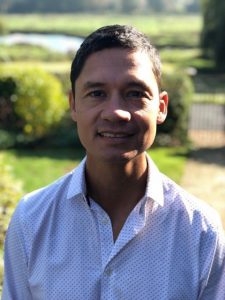 This guest blog is written by Patrick Melville, a director at TAP (Thank and Praise) – a social thanking platform enabling parents and guardians to easily and regularly show their appreciation to school staff. Patrick is also a qualified Mental Health First Aider.
We all know that school staff, in particular teachers, have one of the most stressful jobs around. We also know that teachers who work in schools where mental health and wellbeing is embedded within the school's culture perform better – which is good news for everyone.
According to the Teacher Wellbeing Index 2020, 84% of education professionals described themselves as stressed, with senior leaders experiencing the highest levels of stress. On top of this, 38% of all education professionals considered their organisational culture had a negative effect on their mental health and wellbeing.
This what the Headteacher of Eyres Monsell School in Leicestershire has to say: "It's really critical that mental health and wellbeing is part of the culture and fabric of our school, so it's a golden thread that runs throughout our school ethos and our school curriculum. And it has to start right from the top otherwise it doesn't have that presence and importance that it needs."
One way to improve mental health and wellbeing is through providing parents and guardians with the ability to regularly share their gratitude with school staff.
I'd like to share with you 6 reasons why the giving of thanks supports good mental health and wellbeing in schools.
But first some science. Did you know that the neuro chemical in our body 'Dopamine' is one of the key drivers for our 'Happiness'? It is a neurotransmitter that connects our brain and cells through nerve signals. Dopamine makes our body come alive when we get reward and enjoyment. The more we feel it, the more likely we will continue down that path.
To actively drive Dopamine in ourselves, we need to find the actions that we enjoy. Each of these actions have 6 C's: 1) Celebration, 2) Certainty, 3) Confidence, 4) Connection, 5) Contribution and 6) Choice.
1) CELEBRATION. Over the past 2 years, TAP's thanking platform has collected and shared hundreds of positive messages for school staff such as this one:
To: Egremont Primary School, Wallasey.
"Well done to the amazing staff at Egremont Primary School. Providing care for our key worker children and meals for the most vulnerable in our community."
Imagine you or your colleagues worked at this school and read this message – wouldn't it give you a smile?
2) CERTAINTY. COVID-19 has taken a large amount of certainty away from us all. Through this confusion, communities are grabbing onto the 'certainty' that giving and receiving of gratitude provides. We will continue to provide certainty to the school staff that use TAP long after COVID-19 has gone.
3) CONFIDENCE. This gives people the power to make a difference. When staff feel more valued, they have greater resilience and increased confidence in their abilities and in the difference they can make to their pupils.
4) CONNECTION. It runs through our social animal instincts to socialise and support each other. We rely on speaking to others and when we don't share, we encourage negative thoughts in our mind which can lead to mental illness. TAP makes it easier for anyone to connect with both individuals and organisations to share appreciation.
5) CONTRIBUTION. One of TAP's key goals is to make sure those being thanked understand how much they contribute to school life. This also has a positive effect on staff recruitment and retention!
​Here's an example of the result of contribution at St. Michael's Primary School, Ascot:
"So often teachers are at the front line for parental complaints. It is important for them to realise these are outweighed by support for their efforts and commitment. Recruiting teachers is becoming increasingly more difficult. TAP provides a way of raising the profession's profile and value in society. It motivates the team and supports a positive ethos".
6) CHOICE. Saying words of gratitude is everyone's 'choice' to make and a positive way to support those around us. This is a strong demonstration, from an NHS worker to the whole Education sector:
To: The Education Sector – "Without the support of the education system, I couldn't work in my NHS role. You are vital and incredible. We owe you".
TAP's free-to-use social thanking platform provides schools with the opportunity for regular, positive engagement with demonstrable impact on the wellbeing of staff and across the whole school.
Watch Patrick's video:
For more information on how your school can benefit from TAP's free-to-use social thanking platform, please visit www.thankandpraise.com or email [email protected]