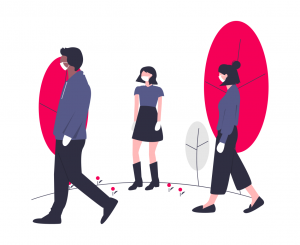 Community has never been more important.
The past few months have been a challenge for us all. Every one of us has been affected by the coronavirus pandemic, and while things are starting to return to some form of normality, schools are yet to face some of their biggest challenges, in the shortest space of time.
Our new campaign 'Look Forward, Give Back' launches today, and will run throughout the summer to get people on school boards. When schools reopen to children of all ages, likely in September, governors will make a difference to children's lives after a period of huge change and uncertainty. We want to make sure schools have the governors they need on board and ready to help when children re-enter classrooms.
Good governance will play a role now more than ever in supporting school leaders to make decisions that are right for children, parents, and school staff. And for volunteers who join school boards, it's an opportunity to make a difference to children's education and wellbeing during one of the most turbulent times of their lives.
Over the next few weeks, we'll be sharing stories from current governors who've helped their schools throughout the coronavirus pandemic.
You don't need to be a healthcare professional, a care worker, or a teacher to make a difference during this time. Your professional experience and background will be useful to a school – diverse boards are vital to ensure strong decision making.
We've always advocated for people to volunteer as a school governor as a way to connect with your community. Lockdown has been an opportunity to look outwards. Communities have come together, people have supported one another, and there's recognition of our front line workers who do important work every day. We want people to continue supporting their communities in a meaningful way.