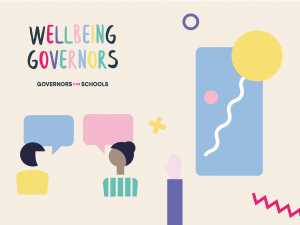 Kingmoor Infant and Nursery School recently became the first school in Cumbria to be awarded the AcSEED Award.  Headteacher Nicky Corfield and Youth Mental Health Champion Nikki Hall, answer some of our questions about their school's approach to mental health and wellbeing in this Q&A.
1. Should schools have a mental health policy? What kinds of things might it cover?
All schools have a responsibility to address and support mental health within their school community. A mental health policy shows commitment to this responsibility and allows all stakeholders to have a common ground to promote and support wellbeing. A good mental health policy should be reflective of your school and its commitment to pupil and staff wellbeing and should include:
the names and roles of key members of staff
an overview of mental health and wellbeing provision that is embedded in your setting
the process of identifying mental health and wellbeing needs
an overview of how disclosures are managed
and overview of your ongoing commitment to staff training and how you will work with the wider community to support mental health and wellbeing
Your school mental health policy should be reflective of your mental health ethos, and every day practice. It should be easily understood and link with other relevant policies you have such as safeguarding, Anti-bullying, and Curriculum policies.
2. How can governing boards best monitor mental health and wellbeing provision, particularly if they are unable to physically visit the school? Is there readily available data they can see?
Governors should be an integral part of a school's mental health and wellbeing provision. Here at Kingmoor Infant School, we have a lead Mental Health Governor whose role is to monitor our procedures and provision for wellbeing and hold us to account for the decisions made. Although during the current circumstances it can be difficult to physically visit school, it's not impossible to maintain communication and accountability. Our governors have successfully used virtual video calls to maintain communication throughout the pandemic. Our Mental Health Lead has provided governors with short presentations with updates on Mental Health and Wellbeing in our school. Our governors have requested data on certain topics – such as the impact on mental health and wellbeing provision in school in light of the pandemic, staff wellbeing updates, the impact of recent changes to induction of new staff, etc. Due to current circumstances, mental health is high on school agendas with lots of schools adapting curriculums, supporting pupils with bereavement and other mental disorders, updating policies to reflect the current situation, supporting staff with increasing workload, etc. Schools are closely monitoring the impact these changes are having on staff, pupils and the wider school community. Governors should be asking questions of key leadership roles to ensure in-depth knowledge for all.
3. How can schools prepare for and mitigate against the impact of traumatic incidents on pupils?
Knowing your school community and the ever-changing demands is vital, so that effective support and adaptations can be put in place.  The lockdown period has been a traumatic time for many families. With this in mind, we devised a questionnaire to help us assess pupils' experiences during lockdown, traumas they may have faced, and support that may be required. Staff could therefore effectively plan ahead for the successful return of pupils and meet the new needs of our school community. This provided us with the information required to make decisions on curriculum adaptations, pastoral care, and emotional needs and wellbeing support. We were able to provide our governors with a general overview of the expected challenges we would face as a result of the pandemic and also the financial effects this would have.
4. What would be your message to schools and boards who feel they don't have the time or resources to give focus to pupil mental health and wellbeing?
Schools have to make time for mental health and wellbeing. Our belief is that children and staff cannot learn or perform unless their basic emotional needs are met (Maslow's Hierarchy of need). If you want your children to progress or staff to fulfil their roles, you have to support their mental health and wellbeing first.
5. For those governors who don't feel confident about supporting pupil mental health and wellbeing, what do you think they could do to get started? 
Liaise with other schools; throughout the country. We have schools that are making ground-breaking achievements in relation to mental health and wellbeing.  Look at school's websites,  speak to schools where they have a strong approach to mental health and wellbeing, speak to governors in other schools that have established strong connections, and gain as much insight as you can. If your school is a Mental Health lead then contact them and begin to establish a relationship. We found using the AcSEED award assessment criteria helped guide governors towards best practices in mental health and wellbeing provision and gave them good grounding to progress in their role.
6. Do you have advice for governors about how they can manage the demands pupil wellbeing needs might be having on the budget, particularly where these needs may not have been anticipated during planning? 
There are many things that can be implemented with no additional cost to the school which will have a huge impact. Ensuring that supporting mental health and wellbeing is given high priority by everyone and is fully embedded in the ethos, vision, and culture of the school will have a profound impact. There are many charities that provide resources and training for free. Small adjustments to how you support staff and pupils can be made at no cost and will make a huge difference.