Collaborative partners
We're proud to work with other charities and organisations striving for change and improvement in education.

The Key
The Key is an online support service for school leaders and governors, providing clear, comprehensive help and resources. The Key has supported Governors for Schools since 2012, and throughout this time, thousands of new governors have benefitted from The Key's resources.
The Key worked with Governors for Schools to develop the charity's first eLearning module in conjunction with Lloyds Banking Group. The module has since been accessed by over 5,000 people. The Key has also supported our webinar programme with valuable content and speakers.
All our newly placed governors receive 12 months' free access to The Key for School Governors to support them in their new role.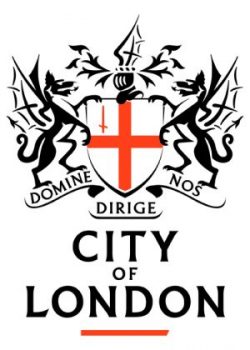 The City of London Corporation
The City of London Corporation is the governing board of the Square Mile. The Corporation is dedicated to a vibrant and thriving City, supporting a diverse and sustainable London within a globally successful UK.
The City of London Corporation has a long-standing partnership with Governors for Schools. We worked together most recently on our collaborative campaign to raise awareness of the role of link governors for employability in schools.
Other collaborative partners
Schools North East
Better Governor
GovernorHub
The Brilliant Club
Careers and Enterprise Company
Ethical Property Foundation
Fair Education Alliance
Arbor
Getting on Board
Now Teach
Tutor Trust
Academy Ambassadors
Bookmark Reading
WE Schools UK
Teach First
Worshipful Company of Grocers
Professional bodies
We're grateful to the professional bodies who support our work.
CIMA
AIA
ICAEW
IET
HELOA