Worshipful Company of Educators
The Worshipful Company of Educators
The Educators are the 109th livery company to join the ancient and modern companies represented in the City of London. The Educators were founded as a Guild in 2001 and granted full livery status in 2013. They currently have around 180 Liverymen and 125 Freemen. They offer: Fellowship and networking across educational sectors, social events, encouragement to contribute to voluntary educational initiatives and many other opportunities. Its members share a passionate commitment to education and training of the highest quality, allied to a strong belief in the central importance of the work of educators and trainers – to our society and to individual learners at all stages.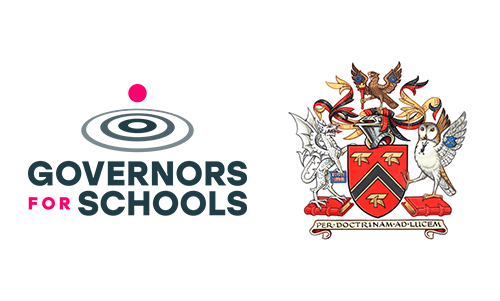 The Worshipful Company of Educators and Governors for Schools - Our Partnership
The Worshipful Company of Educators has partnered with Governors for Schools to encourage Educators to apply their skills and experience of education to school governor roles across England. Governors for Schools is a national charity dedicated to recruiting skilled individuals to become effective school governors and place them into suitable school governor vacancies.
What can Educators bring to the role?
Educators have a range of skills from a diversity of backgrounds relevant to the senior practitioners in Further Education and role of a school governor. From Early Years specialists and School teachers to senior practitioners in Further and Higher Education to Chief Executives and representatives of government agencies, all Educators are equipped with excellent skills backgrounds that can be utilised to enhance the development of a school. We are looking for individuals that want to help us with our end goal – the best possible education for every single student in England.
What would your responsibilities as a governor be?
There are three main areas that you would be involved in as a school governor:
Setting the strategic direction of the school
Creating robust accountability and
Ensuring financial probity.
The time commitment is on average 7 hours a month, mostly outside work hours – this works out to around 10-15 hours per term. These hours include meetings, background reading and school visits.
Apply to be a school governor today!
Interested in becoming a school governor, start your application now.
Alternatively, you can contact Shima Begum, Partnerships Manager, on 020 7354 9805 or [email protected] for more information.
NB: Please enter 'Worshipful Company of Educators' in the 'Where did you hear about Governors for Schools: Other' section of the application form.