The structure of governance and the responsibilities of governors differ slightly depending on the type of school you join. We've outlined the governance structures of maintained schools on this page, but if you're a governor at an academy trust, you can read more about the role.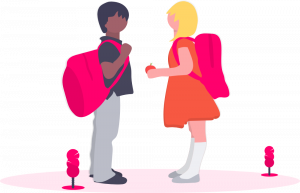 Governance in maintained schools
Maintained schools are those that operate within the local authority framework. Examples of maintained schools include:
community schools
voluntary aided and controlled schools
foundation schools
All maintained schools in England are overseen by a governing board.
The board is the accountable body for the school. It has a distinct legal identity and its role and functions are set out in statutory law.
Most maintained schools have their own governing board, but some maintained schools may share a single governing board. This is known as a federation.
Those who sit on maintained school governing boards are known as governors.
There are specific categories of governor, such as parent governor, co-opted governor and staff governor. The headteacher is also a governor.
The governing boards of church schools include foundation governors. It is their role to uphold the religious ethos of the school.