Types of school governor and governing boards
A governing board is made up of people from the school and wider community. We've outlined the types of governors you can expect to see around a governing board.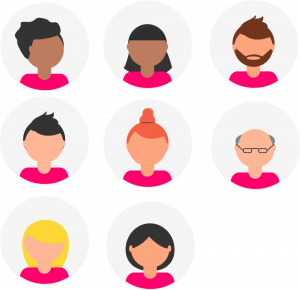 Co-opted (sometimes known as community governors)
The majority of governors we place are co-opted governors. These volunteers don't have to have a connection to the school, religion, or the local authority. Co-opted governors, in the opinion of the governing board, have the skills required to contribute to the effective governance and success of the school.
Foundation
Foundation governors are appointed to the governing boards of voluntary controlled and voluntary aided schools to preserve the religious character of the school. There are foundation governors in every Church of England school and also in Roman Catholic schools. Together these schools make up more than one third of the state school sector.
Parent governors
Governing boards usually have between 2-4 parent governors, who represent the parent community. If a school can't recruit a parent governor, a proxy parent governor can join the board. A proxy parent governor is simply someone who has children of school age. Nurseries often have to do this given the short amount of time children spend in nursery.
Staff governor
Usually one or two members of school staff are elected by the staff to sit on the board as their representatives.
Associate
A board may appoint associate members. When a school has no governor vacancies but is in need of someone with specific skills, this may be a helpful option. Similarly, if a governor is retiring, a governing board may decide to recruit an associate to bridge the gap. Often, schools will consider associate members first when any vacancies arise on the full governing board. Associate members have no voting rights on the full governing board, but may vote on any committees to which they have been appointed.
Local authority governors
Governors who are nominated by the local authority but appointed by the governing board. We work with many local authorities to find volunteers for these roles. Often the requirement is simply someone who lives or works within the local authority but this can differ.
Trustee/Director
Similar to a company board, trustees are high-level governors who are both company directors and charity trustees. Trustees have legal responsibilities governors don't, as the trust is liable should anything go wrong.