Recruitment resources for schools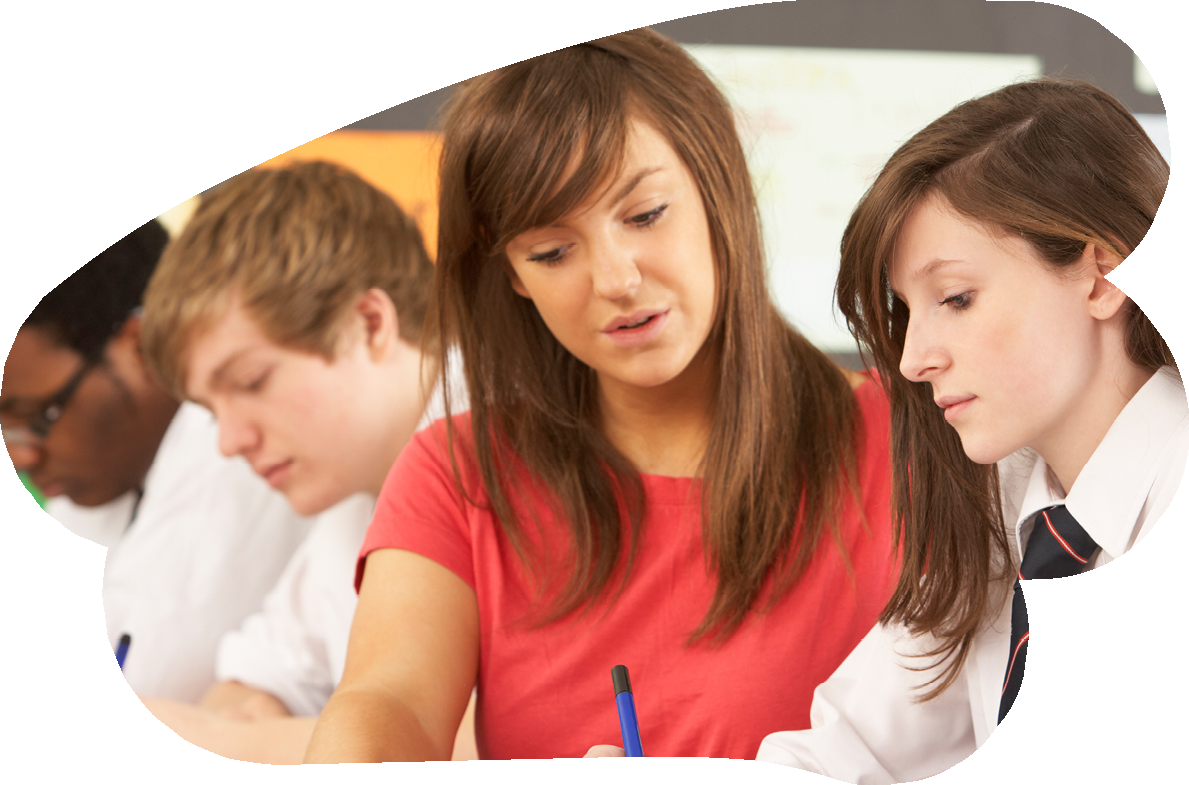 Help with advertising vacancies
While we do our utmost to attract volunteers across the country, we can't claim to be able to fill every vacancy – unfortunately in many areas, we have fewer people waiting to be a governor than vacancies. To help you maximise the chances of finding a governor for your role quickly, we've created resources to support your local advertising.
By sharing details of your vacancy via posters, social media posts and letters you'll maximise your reach and may fill the role more quickly. We'd strongly recommend you ask people to apply via our website so they can still access our resources and support. During the application process, they can tell us that are interested in your school specifically.
Recruitment with Succession Planning in Mind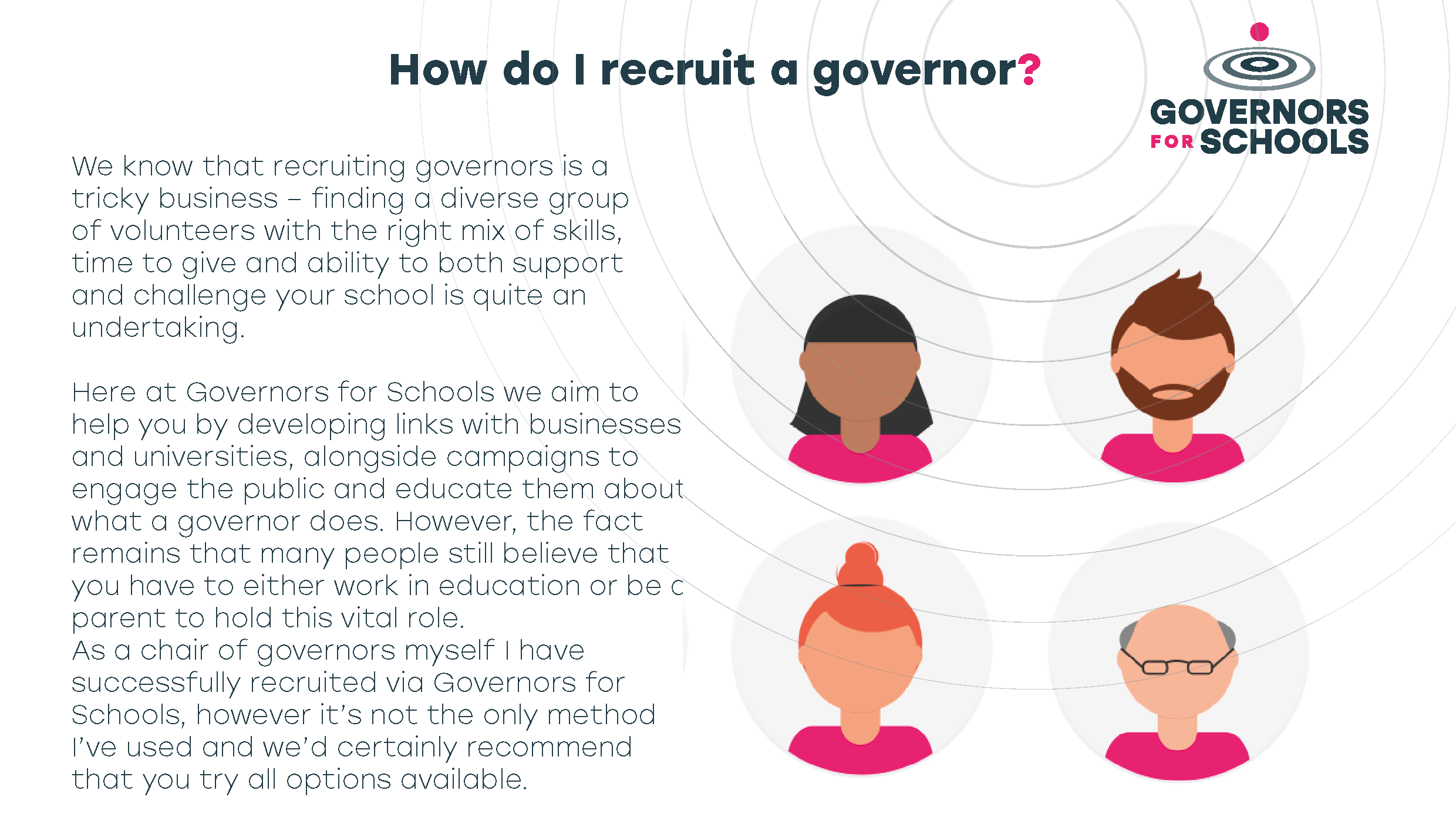 Recruitment tips
Our article outlines 5 actions you can take to ensure a quick and pain-free recruitment process. To maximise your chance of success, explore all options available, and be sure to share details of the vacancy with as wide a group of people as possible.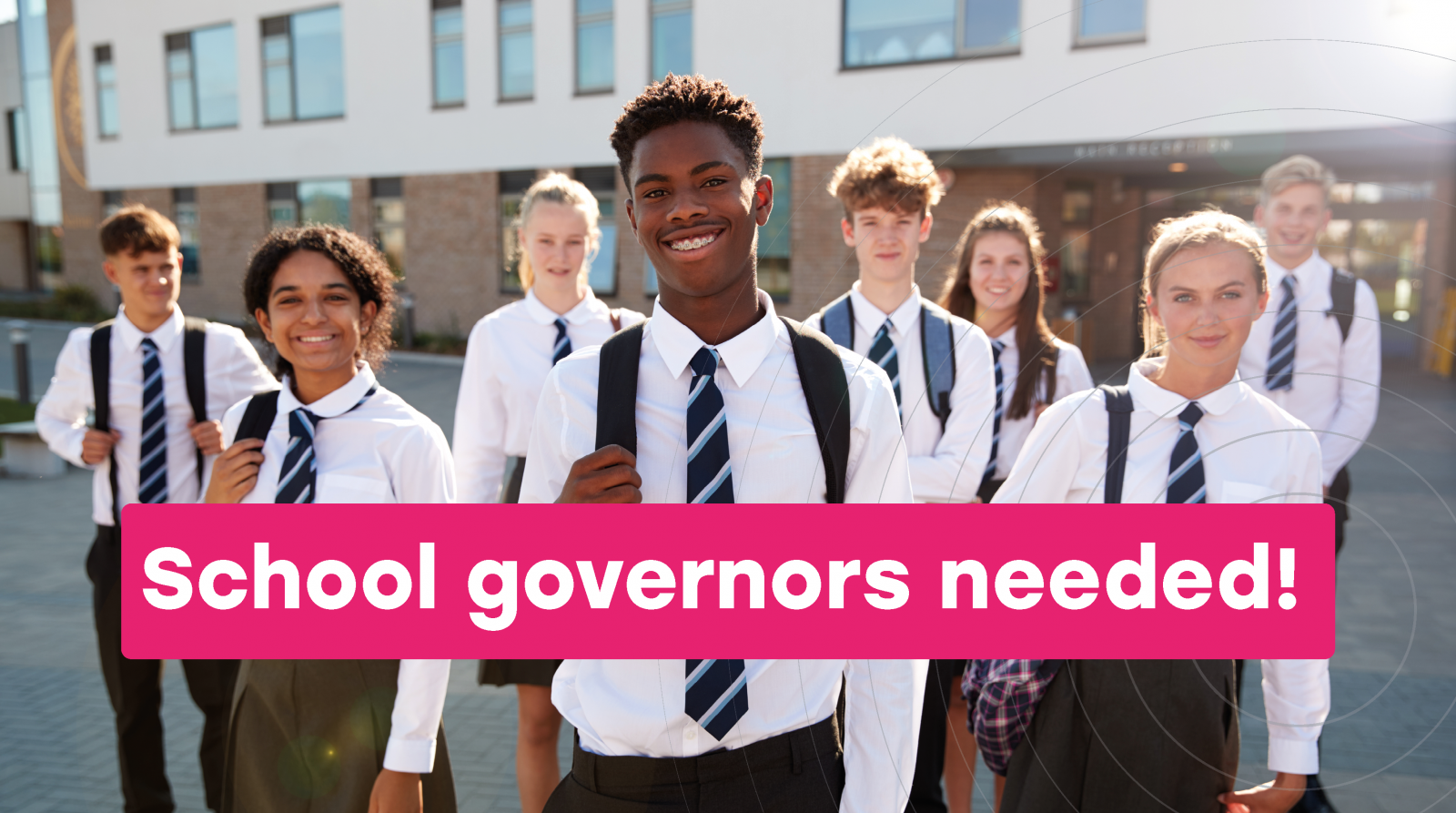 Social media posts
Share details of your vacancy on your school social media feeds. If you're stuck for what to say, use our examples and images to help you get started.
Examples of social media copy
Primary school image for socials
Secondary school image for socials
(once you click on either image link, right-click and select 'save image as' and then save as a PDF or JPEG to use on social media)
Interactive vacancy poster
Use a poster to share details of your vacancy. We've designed one for you, which can be edited to include your school details before you print. Ask at local shops, libraries and community centres if they'll display details of the opportunity.
Community governor letter
Another option is to send a letter to local residents asking if they would be interested in getting involved. Many people don't know that the role of school governor is open to them. Use our template to contact people in your area, encouraging them to get involved.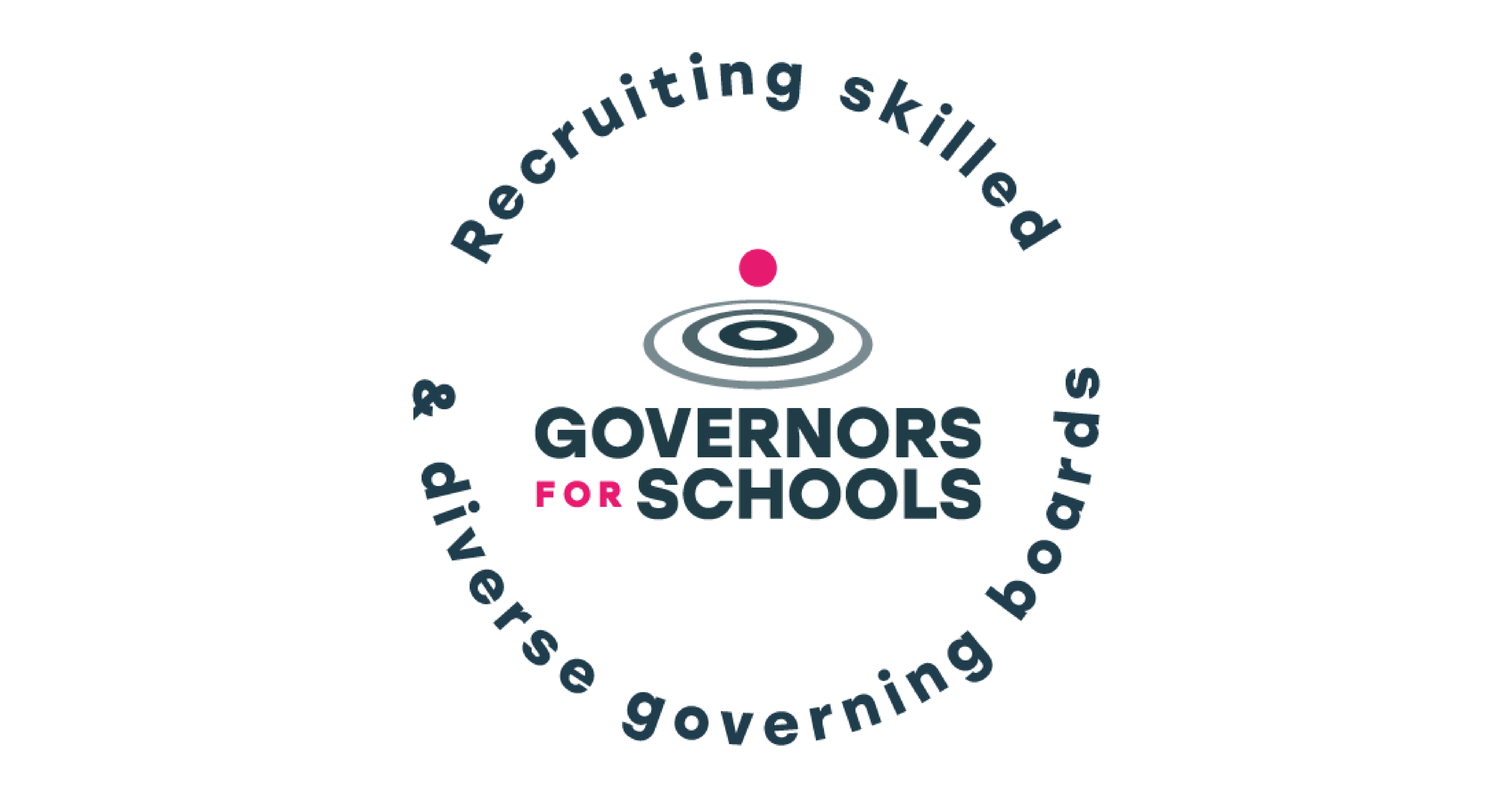 Governors for Schools quality mark
Download our quality mark and add it to your school website (right-click and select 'save image as' to save a copy)