Welcome to the 125,000 challenge
The 125,000 challenge took place in the 2022-23 Academic Year, and saw the charity work with corporate partners to place volunteers in enough schools to be impacting the education of 125,000 pupils.
We're delighted that we reached this milestone on Friday, 16th June 2023 and by the end of the year, the total number of pupils impacted was 153,434 - 24% above our target.
You can explore some of the volunteer stories putting faces to these statistics a little further down this page.
Between September 2022 and July 2023 we appointed:
across
1
Local Authorities
collectively impacting
1
pupils
Read our Impact Report
Our impact report looks at the role our partners played during the 125,000 challenge and how they continue to wield wonderful results while making a significant impact on the governance space across England and Wales.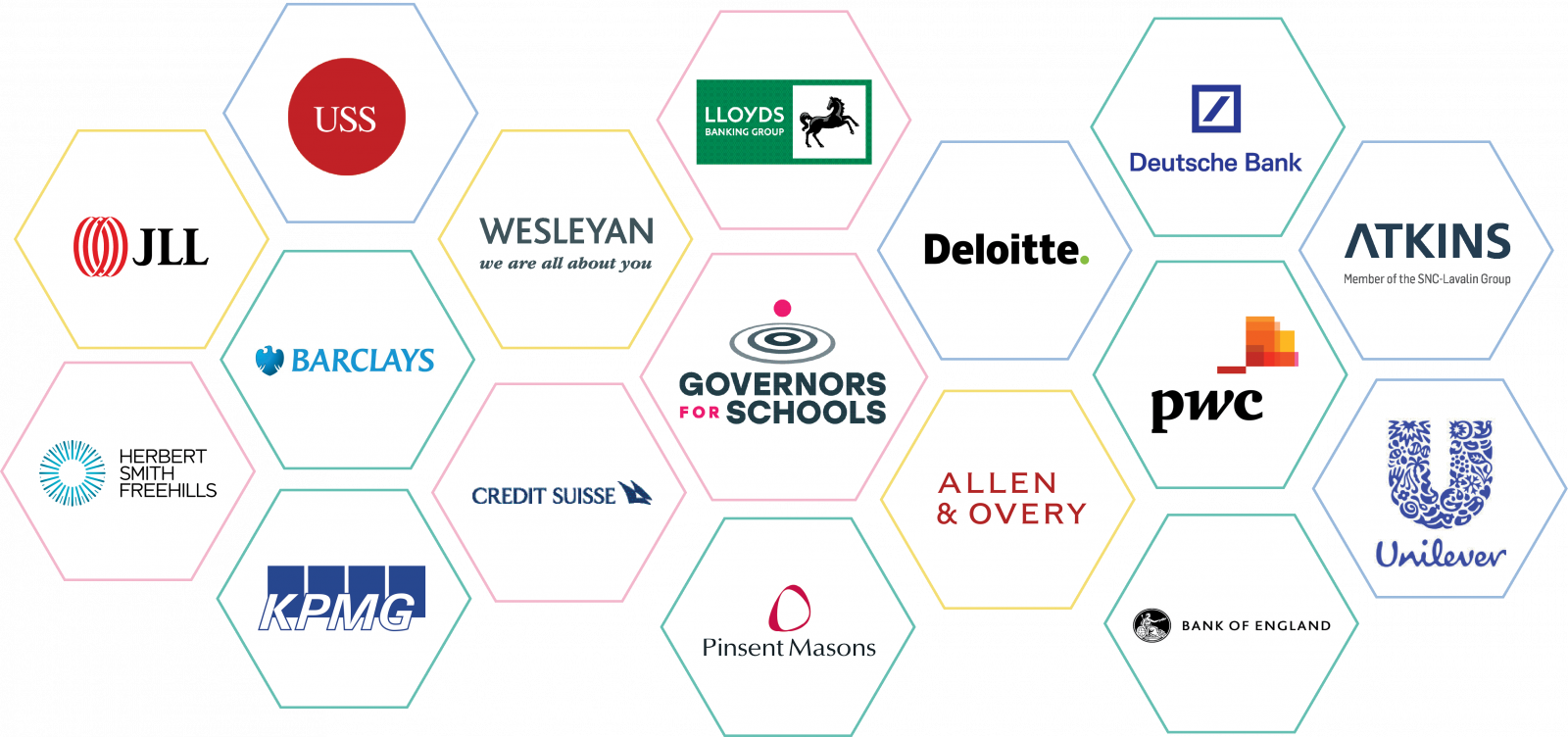 Our partners
To achieve our ambitious target, we worked closely with corporate partners to encourage even more of their skilled employees to get involved in governance.
Look out for our upcoming report into why our work with corporate partners is so valuable to us, and the impact it has on our mission to ensure schools have access to skilled, diverse governance boards.
To learn more about how we're meeting this challenge and latest update, please read our end of the spring term blog.
Our supporting partners mean we access a diverse group of volunteers who may not otherwise consider governor or trustee roles. We're delighted to have so many respected organisations working with us to support schools to have the very best people around their board tables.
Find out more about our partners
Hear from some of the volunteers appointed during the challenge