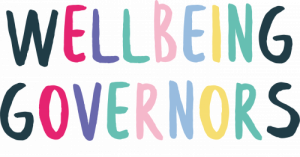 We're hosting virtual events throughout the year to help keep mental health and wellbeing on the agenda at schools. Visit this page for details of upcoming webinars and training sessions.
See below for past events and watch recordings back online.
How can governors help integrate staff and pupil wellbeing, as well as embed mental health and wellbeing in school culture?
This webinar explored how governors can take a whole school approach to mental health and wellbeing, addressing the needs of all pupils and staff from their strategic perspective. Also, how can this be sustained and become firmly entrenched in the school's culture in the long-term? A panel of expert speakers shared their knowledge to enable governors to begin the process of changing and improving how their board and school deals with this very serious issue.
Speakers
• Andy Mellor – National Wellbeing Director of Schools Advisory Service, former headteacher
• Nancy Hey – Executive Director, What Works Wellbeing
• Kerry-Jane Packman – Executive Director, Parentkind
• Suneta Bagri – Wellbeing coach and consultant, experienced former headteacher
• Hannah Stolton – CEO of Governors for Schools, webinar host
How and why school governors should support staff mental health and wellbeing
This webinar explored the wellbeing and mental health challenges school staff face, what the duties and expectations of governors are in addressing these, and how best to go about improving staff mental health and wellbeing from a strategic perspective. We heard from a panel of expert speakers, who shared their knowledge of the topic to enable governors to begin the process of changing and improving how their board and school prioritises mental health and wellbeing.
Speakers:
• Linda Unternahrer – Senior Content Editor, The Key for School Governors
• Sinead Mc Brearty – CEO of Education Support
• Mark Solomons – CEO of Welbee and experienced school governor
• Michael Eggleton – Headteacher, Charles Dickens Primary School & Nursery
• Hannah Stolton – CEO of Governors for Schools, webinar host
Listen to the webinar recording.
Supporting pupil wellbeing from a strategic position
This webinar considered how governors can support pupil wellbeing from their strategic position, rather than operationally. The first half of the webinar was led by The Key for School Governors, while the second half of the webinar featured governance experts and a Q&A with those in the wellbeing link governor role.
Panellists:
Kaley Foran – The Key for School Governors
Kelly Hannaghan – Wellbeing in education consultant
John Midgley – Chair of Governors, Bradleys Both Community Primary School, North Yorkshire
Nikki Hall – Youth Mental Health Champion / Nicky Corfield, Headteacher, Kingmoor Infant and Nursery School, Carlisle

Ruth Pearson – Leadership and Management Master Coach and Trainer
Watch the webinar
More about the panellists
Kelly Hannaghan
Kelly Hannaghan is an education consultant and has spent her professional career focusing on enhancing the opportunities and life chances of pupils and families in education. Kelly now supports schools with their mental health and wellbeing strategies. Previously she was the wellbeing leader at a primary school.
Ruth Pearson
Ruth Pearson is an inspirational teacher, motivational speaker, Wellbeing Master Coach and author of the book, 'Say Yes To New Opportunities! Be Motivated to L.E.A.R.N. She has developed a training programme which empowers young people to look after their wellbeing in a holistic way. She teaches students, staff, and parents practical ways to improve mental health and wellbeing in challenging times.
In Atam Academy, Ruth is the Wellbeing Lead. In this role, Ruth assists the school in working towards becoming accredited with the Wellbeing Award for Schools.
Pupil wellbeing: a panel discussion on the return to school following lockdown
We kicked off our year-long focus on mental health and wellbeing in schools with a panel-style webinar. Mental health professionals and thought leaders in the sector came together to talk about pupil wellbeing on the return to school following lockdown.
Watch the webinar
Panellists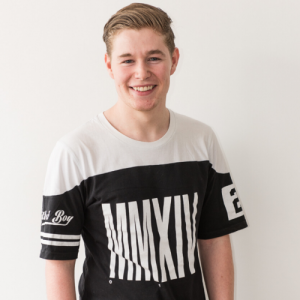 Jack Parsons, CEO of The Youth Group and Mental Health ambassador
Jack Parsons is an award-winning young entrepreneur, public speaker and subject expert on youth and is known as the UK's Chief Youth Officer.
Jack's been honoured awards over the last 3 years including Young Digital Leader Of The Year, The 100 Faces of a Vibrant Economy, Most Connected Young Entrepreneur, 50 Top kindest leaders and Top 10 UK Young Entrepreneurs to Watch.
Jack is currently the CEO of The Youth Group which is building the world's largest most connected marketplace and community for young people with one aim: to help improve the odds for young people across the commonwealth to achieve their full potential in work.
On top of running The Youth Group, Jack advises a number of organizations and figureheads on young people.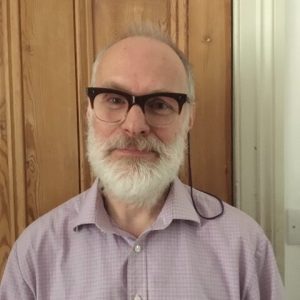 Matthew Audley, Lead Trainer with children's mental health charity Place2Be
Matthew is Lead Trainer at children's mental health charity Place2Be and has UK-wide responsibility for the quality assurance of training delivery. He works on the development of training and consultation packages for community and education professionals, including Place2Be's flagship 'Mental Health Champions' programmes.  He currently leads on the design, delivery and supervision of Place2Be's cutting-edge Place2Think service.
Matthew has a Masters in 'Consulting and Leading in Organisations: Psychodynamic and Systemic Approaches' through the Tavistock and Portman NHS Trust.  He is also a UKCP registered psychotherapist and supervisor, as well as CBT therapist, qualified through UCL/KCL, with 25 plus years' clinical experience working with children, adults and couples.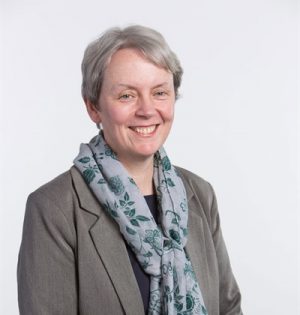 Margaret Greenwood, MP for Wirral West and Shadow Minister for Schools
Margaret Greenwood was elected as Member of Parliament for Wirral West in 2015 and was returned at the 2017 and 2019 general elections. She is currently Labour's Shadow Schools Minister.
Margaret was Shadow Secretary of State for Work and Pensions from March 2018-April 2020 and before that served as Shadow Employment Minister.
Before her appointment to Labour's Front Bench, Margaret was a member of the Environmental Audit Committee, examining the impact of government policy on the environment.
She has also worked as an English teacher in secondary schools, a lecturer in further education and an adult education tutor.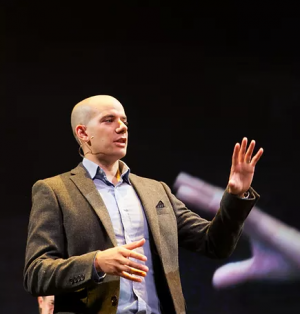 Adrian Bethune, teacher, wellbeing lead governor and author of Wellbeing in the Primary Classroom
Adrian has been teaching wellbeing to primary school children and teachers since 2010. In 2017, he set up Teachappy to share knowledge of simple, evidence-based things we can do to look after our mental and physical health with others, so we can all lead healthier, happier lives in and outside of school.
As well as teaching part-time, Adrian is also Lead curriculum designer for Oxford University Press' International Wellbeing Curriculum, Education Policy Co-Lead at the Mindfulness Initiative, a Board Member of the Youth Sports Trust 'Well Schools Movement', and Advisor for Cambridge University's research projects into mental health in schools.
In 2018 Adrian wrote 'Wellbeing in the Primary Classroom – A Practical Guide to Teaching Happiness' and co-authored A Little Guide To Teacher Wellbeing and Self-Care which is out in October 2020.
Rachel Przybylski, Mental Health and Wellbeing Governor at Bisley C of E Primary School in Surrey