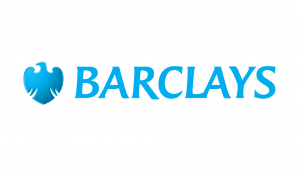 Barclays and Governors for Schools have joined forces to help drive an increase in school governors and improve education for children through the professional expertise of Barclays employees.
With a nationwide presence, over 45 Barclays employees across England and Wales will be able to join governing boards and make a difference to education in their communities. Governors for Schools will support volunteers at Barclays as they become school governors, and will provide the training and guidance they need to contribute their expertise from day one.
On average, every school governor has an indirect impact on the education of 400 children. It is expected that at least 16,000 children throughout England will benefit from the partnership and the skills that the volunteers will bring.
Kirstie Mackey, Head of Citizenship & Consumer Affairs at Barclays, said: "We're delighted to be working with Governors for Schools, to encourage Barclays employees to volunteer their skills to support their local schools at such an important time. A number of our employees are already active school governors and I look forward to seeing even more take part through the partnership."
Hannah Stolton, CEO of Governors for Schools, said: "Schools rely on their governing boards to provide support and challenge, and Barclays employees are well-equipped to lend this support. Barclays recognises the positive effect governors can have on education for children, as well as the benefits governance brings to the individual volunteer, both personally and professionally. We look forward to working with Barclays to place high calibre volunteers on governing boards."
Ends
Notes to Editors
For more information, contact:
[email protected]
[email protected]
About Barclays
Barclays is a British universal bank. We are diversified by business, by different types of customer and client, and geography. Our businesses include consumer banking and payments operations around the world, as well as a top-tier, full service, global corporate and investment bank, all of which are supported by our service company which provides technology, operations and functional services across the Group.